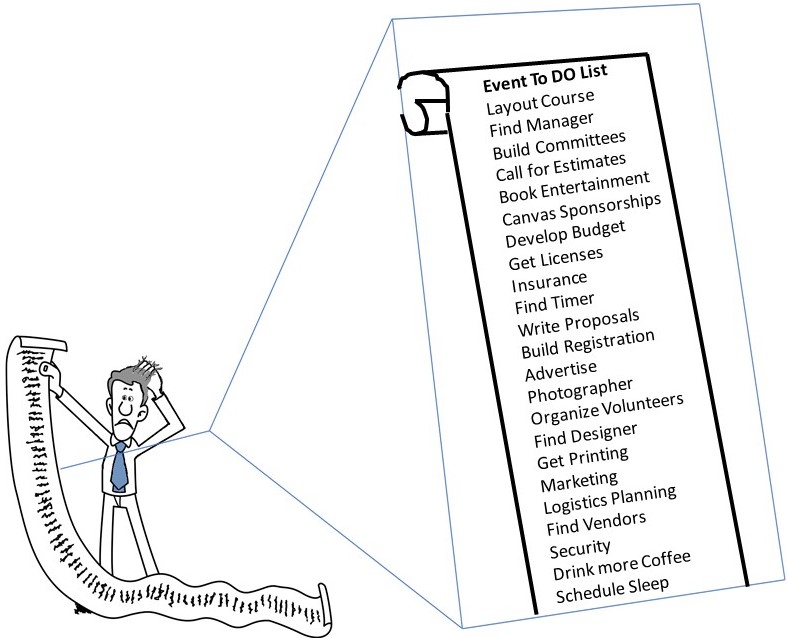 Let Nexus Timing reduce your burden!
Initial information needed to begin.
What is the event Name, Location (address), Date, and Time?
Want to setup the Event page & Online Registration on ItsYourRace (IYR)?
Will the course be certified? Do you need help getting it certified?
What are your plans for event insurance?
Is the Start/Finish at the same location?
Any specific requirements for the Start/Finish setup?
Do you need help with race bibs, medals, awards, shirts, banners, etc?
Are you looking for Timing only or more Race Management Services?
REGISTRATION
Our online registration site, ITSYOURRACE, is a state-of-the-art and user-friendly platform designed to specifically integrate with our timing systems.
– Customizable Event Webpage – One custom web address for everything you need for your event.
– Paperless Registration
– Team Registration and Captain Management
– Comprehensive Data Management
– Dynamic Bib Assignments
– Promo Codes
– Referral Program
– Fundraising/Donation Management – Individual/Team Fundraising, Donate during Registration
-Sponsorship Support Features
– Packet Management and Race Day Check-in Tools
LOGO/SWAG
We can work with you to design and/or source Logos, Bibs, Race T-Shirt, Medals, Awards and more.
PACKET MANAGEMENT
Nexus Timing can take the hassle out of your Packet Pickup operations and help you streamline the processes.
– We can build, organize, and deliver your Packets ready to go
– Provide paperless tracking/management of packet pickup
– Provide preassigned or dynamic bib assignments capabilities
– Train and support volunteers
EVENT/RACE DIRECTING
– Manage, Organize, & Direct Event
– File & Complete Permits and Insurance
– Coordinate Equipment and Consumables
– Facilitate Event Swag & Branding
– Conduct Email & Social Media Marketing
– Provide Customer Service to Participants
– Create Event Maps
SPONSORSHIP
Increase and enhance the value for more Sponsors before, during and after your event, while bringing in additional revenue.
Sponsor recognition on email blasts, social media posts, and IYR event pages including the mobile app
Premium logo placement on event photos uploaded to IYR
Photobooth backdrop banner displays
IYR makes collecting sponsorship $$ easy with their online option; no more waiting for checks to arrive.
On Race Day we can help with banner display on trussing (arch) and chute barriers.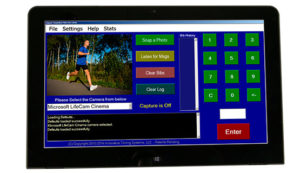 MARKETING
Let us help focus Publicity and Advertising to your target markets.
We can customize promotions across emails and social media to thousands of prospective participants.
Direct advertisement to active athletes on confirmation receipts when they sign up for other events.
RaceTimes is a free, online nationwide magazine with over half a million subscribers delivered straight to their email: every two months. Working with Nexus Timing may qualify you for advertising discounts with Race Times magazine.
ItsYourRace has millions of people signing up for racing events with multiple options to get your event in front of those potential registrants. Working with Nexus Timing may qualify you for advertising discounts on ItsYourRace.com.
Put your participants to work helping to Fundraise for your cause. The ITSYOURRACE platform makes fundraising easy for you and participants either as individuals or as a team. We can setup fundraising pages for each participant, and they simply share the details on email and social media.
RACE DAY SERVICES
We use the Global Truss System, trailer & tents for timing, digital clocks and all the ancillary equipment we need (e.g. generators, tables, cables, etc.). Currently the truss openings can range from 12 ft – 26 ft.
Our antennas are typically mounted overhead on the truss. However, Other configurations are used depending on the circumstances.
We also use a complete photo capture system including the camera, software and F.A.T. wireless gun capture. Providing full-frame shots in color at speeds of up to 200 fps along with the FATcap Transmitter and Receiver for Fully Automatic Timing (FAT) needs. Typically, used for Track and Field.
Nexus Timing delivers the tools for outstanding participant experience on Race Day.
Live online results uploaded to IYR for immediate viewing
Results Kiosk for printed individual results – FREE for participants
Scrolling Results right after participants cross the finish line
Emailed Finisher Certificates
Race Day photos can be provided FREE to participants
Participants can download the FREE mobile app for registration, see event details, course maps, and online results
VIRTUAL RACES
We can setup and manage Virtual Races on their own or add a virtual option to your in-person event.
IYR delivers an enhanced virtual experience by allowing participants to upload their results and selfie photos and share their endeavors on social media.
If you just have questions or are interested in partnering with Nexus Timing, please use the contact form on this website. We look forward to the opportunity to being part of your team!